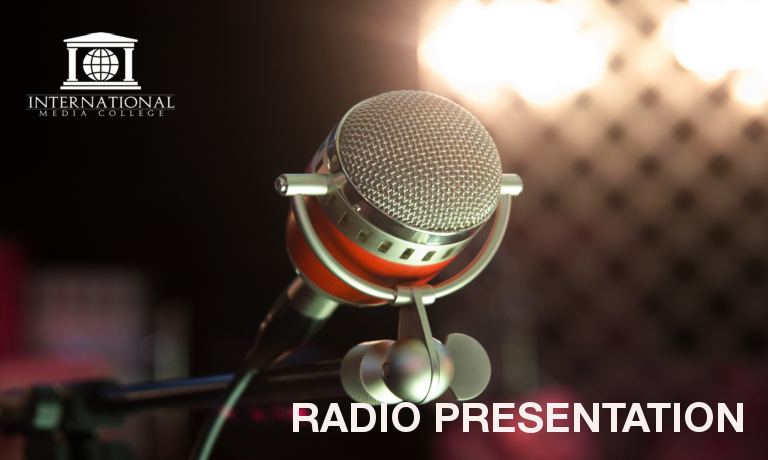 Instructors
Radio Presentation - The Universal Truths
Radio Presentation – The Universal Truths
The definitive, broadcast spec, professional radio presentation course.
The red light comes on, the mic is live … what happens next is up to you! Every new radio presenter has faced their moment of truth and realised it's not quite as easy as it looks. Radio Presentation – The Universal Truths covers the basics of presentation and much, much more.
The principles outlined apply wherever you broadcast and whatever the format.
The course begins by discussing the most important person in any radio station … and it's not the boss, the presenter or the head of sales! Practical presentation hints and tips come thick and fast and before the end of the course you will learn techniques to turbo-charge your radio career.
Whether you volunteer at a community radio station or are already earning your living from broadcasting … this course will enhance your on-air performance, increase your audience figures and ultimately boost your career prospects in radio.
(Gerald Main wrote "The Presenter's Coach" for the BBC. His book has been used extensively by the BBC in training and developing their local and regional broadcasters in the UK.)
Course Curriculum
Radio Presentation
RP 1 – Introduction
RP2 – Who's the most important person?
RP3 – Get to know your audience
RP4 – Getting closer to your audience
RP5 – Have something to say
RP6 – Getting the tone right
RP7 – What do you talk about?
RP8 – Kiss
RP9 – Paint pictures
RP10 – Playing music
RP11 – Links
RP12 – Performance and legalities
RP13 – How to get the confidence
RP14 – The presenter clock
RP15 – Preperation for going on air
RP16 – Be yourself?
RP17 – When things go wrong
RP18 – Interviews
RP19 – Ego & interviews cont.
RP20 – Phone-ins
RP21 – Interaction
RP22 – Interaction cont.
RP23 – Trustworthy
RP24 – Turbocharge your career
RP25 – The seven tips cont.
RP26 – And finally, the big one!
Radio Presentation Summary Quiz
0 Hours 5 minutes
00:05
Course Reviews
No Reviews found for this course.