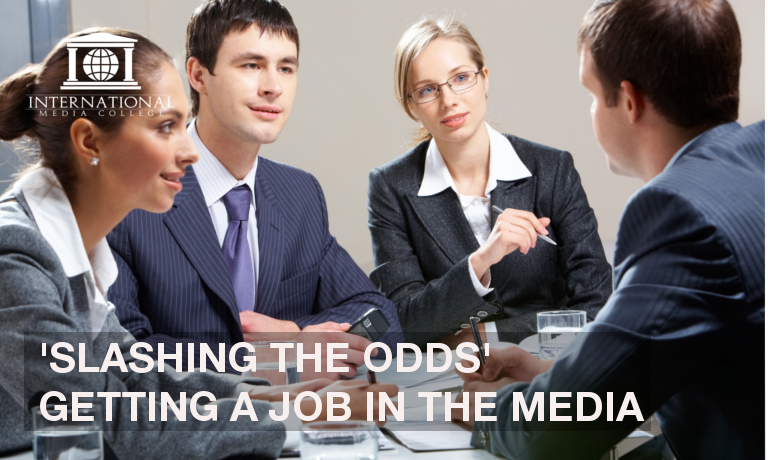 Instructors
Slash the odds, get a job in the media
Slash the odds, get a job in the media
Getting a job in the media has never been easy and it's getting harder by the day.  As more and more graduates chase fewer and fewer jobs,  competition in the media jobs market is fierce.  In the UK,  some network trainee and apprenticeships attract literally thousands of applications.  Course presenter, Gerald Main, argues you are more likely to see the Loch Ness Monster than land some of those jobs … unless you do something to shift the odds in your favour.
"Slash the odds" is crammed full of highly practical advice to help increase your chances of becoming the successful applicant for your dream job in the media.  The course highlights include how to discover vacancies (even where they don't exist), the rules of the recruitment game and 7+1 questions you will face at an interview or during a job selection event.
Anyone with ambitions of working in the media should take this course.  "Slash the Odds" is presented by former BBC Editor and broadcaster, Gerald Main, who has over 20 years experience of recruiting all sorts of roles in the media.
Course Curriculum
Slash the odds - Get a job in the media
Slash 1 – What are the odds?
Slash 2 – What can we do?
Slash 3 – The front door
Slash 4 – The back door
Slash 5 – How do you get through the back door?
Slash 6 – Sniffing out the opportunities
Slash 7 – Reading the job ad
Slash 8 – Making the shortlist
Slash 9 – The interview prep
Slash 10 – The 7 questions + 1 !
Slash 11 – If you don't get the job.
Slash 12 – The 3 essential habits
Slashing the Odds – Summary quiz
0 Hours 5 minutes
00:05
Course Reviews
No Reviews found for this course.