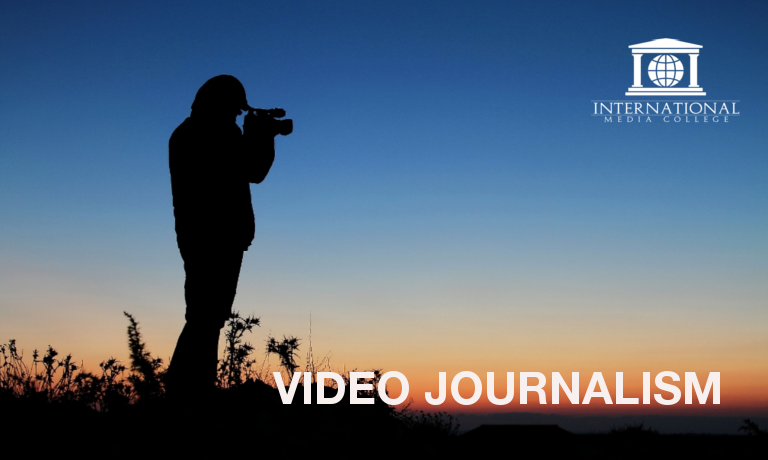 Film & Video
Video Journalism masterclass
4( 4 REVIEWS )
1 STUDENTS
Instructors
Video Journalism masterclass
Video Journalism masterclass
The definitive, comprehensive, professional introduction to Video Journalism, as used by the professional broadcasters.
A fully comprehensive, award-winning training course that takes you from the very basics of filmmaking: what kit you need, how to approach the filming, identifying the story, what to shoot, how to film the interviews and how to get the best shots out of the camera. Specifically aimed at beginners or early professionals using a professional or semi-professional camcorder, this course helps filmmakers shooting for news, documentaries, corporates for online or mainstream network broadcast.
Delivered by Dean Arnett – a principle trainer and filmmaker at the BBC for over 20 years and whose experience now extends to training work with Canon at the Frontline Club and the BFI – this course contains over 70 seperate video modules totalling over seven hours of intensive training in the nitty gritty of making outstanding films.
Based on the same course used by professional broadcasters around the world, organisations such as the BBC, Archant, Press Association, Al Jazeera and others, this course won the EDF Creative Media Award for its contribution to video journalism for BBC staff.
Course outcome: To bring any self-shooter, video journalist, self-shoot producer or shoot-edit cameraman to a level of professionalism that would make them employable by any mainstream global broadcaster.
Course Curriculum
SESSION 1 - Lone Filmmaking
SESSION 2 - Which is the right camera?
VJ2 – Pt 1 – Does it matter?

00:03:00

VJ2 – Pt 2 – Sensor size

00:07:00

VJ2 – Pt 3 – Lenses

00:05:00

SESSION 3 - What's in your bag?
VJ3 – Pt 1 – The bag, laptop & reflector

00:06:00

VJ3 – Pt 2 – Camera and headphones

00:03:00

VJ3 – Pt 3 – Radio Mics, sunshade & batteries

00:04:00

VJ3 – Pt 4 – Lighting

00:07:00

VJ3 – Pt 5 – Other accesories

00:06:00

VJ3 – Pt 6 – Tripod, slider & video storage

00:09:00

SESSION 4 - Geography of the camera
VJ4 – Pt 1 – Batteries & connectors

00:11:00

VJ4 – Pt 2 – Media cards

00:08:00

VJ4 – Pt 3 – Audio controls

00:05:00

VJ4 – Pt 3 – Audio controls

00:05:00

VJ4 – Pt 4 – Zebra & peaking

00:04:00

VJ4 – Pt 6 – Shutter, ND filter, iris & zoom

00:05:00

VJ4 – Pt 7 – Focus and lens cover

00:02:00

VJ4 – Pt 8 – Transport controls

00:04:00

VJ4 – Pt 9 – Expanded focus, tripods & rigs

00:11:00

SESSION 5 - Semi-automatic
VJ5 – Automatic & semi-automatic

00:00:00

SESSION 6 - What to shoot
VJ6 – Pt 1 – Conventional treatment V Character Led

00:00:00

VJ6 – Pt 2 – Analysis of character led workflow

00:05:00

SESSION 7 - The five shots
VJ7 – Pt 1 – Sequences & montage

00:05:00

VJ7 – Pt 2 – Breaking the action into sequences

00:04:00

VJ7 – Pt 3 – Breaking the sequences into the 5 shots

00:07:00

VJ7 – Pt 4 – Machine gunning

00:00:00

SESSION 8 - Sound
VJ8 – Pt 1 – Gun mics & radio mics

00:11:00

VJ8 – Pt 2 – Radio mic operation & fault finding

00:07:00

VJ8 – Pt 3 – Wind shields & actuality

00:04:00

VJ8 – Pt 4 – Lapel mics & multi-track recording

00:07:00

VJ8 – Pt 5 – Multi-track cont., audio syncing & levels

00:05:00

SESSION 9 - Focus & Composition
VJ9 – Pt 1 – Viewfinder or screen

00:07:00

VJ9 – Pt 2 – Back focus

00:03:00

VJ9 – Pt 3 – Depth of field

00:07:00

VJ9 – Pt 4 – Expanded focus

00:04:00

VJ9 – Pt 5 Focal point distance indicator

00:04:00

VJ9 – Pt 6 – Peaking

00:07:00

VJ9 – Pt 7 – Rule of thirds

00:05:00

VJ9 – Pt 8 – Looking room & safe areas

00:06:00

VJ9 – Pt 9 – Hyper-focal

00:02:00

SESSION 10 - Manual settings
VJ10 – Pt 1 – Discussions of different modes

00:00:00

VJ10 – Pt 2 – Neutral density filter

00:05:00

VJ10 – Pt 3 – Apeture / Iris

00:05:00

VJ10 – Pt 4 – Shutter speed

00:10:00

VJ10 – Pt 5 – White balance

00:05:00

VJ10 – Pt 6 – Gain

00:08:00

VJ10 – Pt 7 – Judging correct exposure

00:07:00

SESSION 11 - Crossing the line
VJ11 – Crossing the line, what is it?

00:04:00

SESSION 12 - Interviewing techniques
VJ12 – Pt 1 – Formal and informal interviews

00:00:00

VJ12 – Pt 2 – Formal interviews & cutaways

00:00:00

VJ12 – Pt 3 – When to do interviews & cutaways

00:05:00

VJ12 – Pt 4 – Background & movement

00:00:00

VJ12 – Pt 5 – Informal interviews

00:00:00

VJ12 – Pt 6 – Considering treatment styles

00:00:00

SESSION 13 - Story treatment
VJ13 – Pt 1 – To pre-plan or not to pre-plan

00:00:00

VJ13 – Pt 2 – Considerations before deciding on treatment

00:00:00

VJ13 – Pt 3 – Types of treatment

00:00:00

VJ13 – Pt 4 – Empathy & the secrets of good storytelling

00:00:00

VJ13 – Pt 5 – Further treatment styles: hybrid, run-n-gun, self-authored

00:00:00

VJ13 – Pt 6 – Multiple treatments & shooting safety

00:00:00

SESSION 14 - What next?
VJ14 – Summary & what next

00:01:00
Course Reviews
5 stars

2

4 stars

1

3 stars

0

2 stars

0

1 stars

0